Gaming Achievements
Powered by
Retro Achievements
You can check all achievements unlocked by the community!
Katana ZERO
Platform: Steam
Genre: Action/Indie
Release date: April 18th, 2019
Developer: Askiisoft
Publisher: Devolver Digital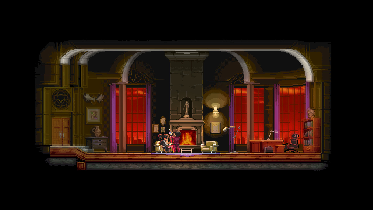 List of achievements:
Unlocked February 19th, 2020 at 01:01

20pts.
The Dragon's tape
Unlocked February 21st, 2020 at 01:18

20pts.
To be continued
Unlocked February 16th, 2020 at 23:11

20pts.
Coffin Head

Don't hang up!

The End

Prism key

Master key

Phoenix key

Savant key

Prototype key

Secret hunter

Beatdown
No love for robots

Refused medication

Party Animal

Funny prank

What a bad idea

Psychotherapy

Forbidden Ultimate Danger Tempest-Eyed MAJORDOMO Imperial Barrage Crab, Evixion

Gold Medal
Achieve a total rank of gold or higher in a full speedrun.

Hardmode
Complete a full run in hard mode.

Feline Persuasion
Total: 60pts.